This past weekend I had an itch to make a quilt. It's been entirely too long, and with two friends just having babies in the past month, it was good timing! I wanted something simple that I could put together in one or two naptimes, so I took to pinterest for inspiration, and came across
this quilt
and knew it was just perfect. I for one believe you can never have too much chevron or herringbone in your life so this quilt fit the bill.
I did a little stash shopping, and dug out this
Ann Kelle whale print
, one of my favorite kiddie prints. I picked out a few other blues, greens and yellows that coordinated, and got to cutting!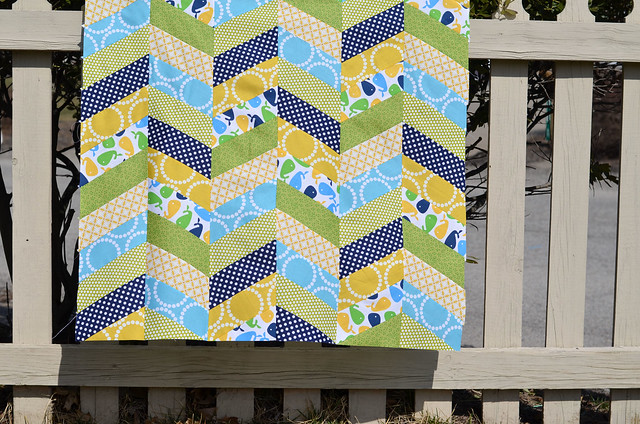 A naptime and a half later this quilt top was born. I just love it to pieces, and if I ever have a boy myself, I think this is the inspiration for his one day nursery. So bright and bold, and FUN!
I'm hoping to get this basted and quilted this weekend, so it can be off to its new home for lots of baby snuggles!